SPOTLIGHT vol.5: AVSS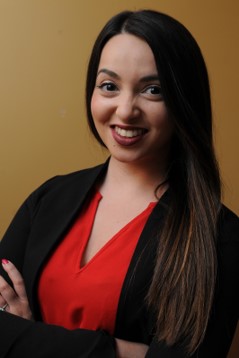 Improving drone technology is about much more than improving the battery life, flight time, video latency, or drone software; it involves improving the utilization and safe operation of drones from all angles. AVSS, a Canadian company helmed by Josh Boudreau, Josh Ogden, and Mariah Murray of New Brunswick, does exactly this by developing parachute recovery systems for commercial drones.
Safety systems, like AVSS' Parachute Recovery System product line, serve as a valuable tool to not only protect the drones themselves, but also to help alleviate concerns regarding the safety of drone operation.  Although the failure rate of commercial drone operation is already incredibly low (and improvements in technology are continuously making commercial drone operation safer and safer), AVSS's solutions serve to reduce risk even more.
We had the opportunity to speak with Mariah Murray of AVSS and learn more about AVSS' solutions, and also to gain perspective on being a woman in what is seen as a male-dominated field.
AVSS's Solutions
"AVSS is a Canadian aerospace company commercializing safety technologies for Urban Air Mobility.
"AVSS has spent the last several years developing a Parachute Recovery System product line for commercial drones. Our ASTM F3322-18, the testing standard acknowledged by Civil Aviation Authorities for Parachute Recovery Systems, enables end-users to operate in more complex operations.
"We are based in Canada and work with customers globally."
Pictured: Ryan Des Cotes, Test Pilot and Integration Engineer, flying the DJI M200 series during ASTM F3322-18 compliance testing
Opportunities, Applications, and Use Cases
"AVSS's technology is important for the development of the commercial drone industry to assist in implementing safe operations across multiple verticals. Providing a reliable safety product allows end-users to reduce risk within their operations which allows them to expand their business opportunities in the safest way possible. This includes construction companies wishing to collect project data without having to close down a worksite, public safety officials who utilize commercial drones to provide better services to their communities, and drone delivery companies who are operating Beyond-Visual-Line-of-Sight."
Public Acceptance of Drones and Drone Tech
"It's unbelievable to see the evolution of public acceptance within the last few years in the commercial drone industry. Initially, it appeared that there was some skepticism about commercial drones being introduced due to privacy and safety concerns. Within the last six months, we've seen a major positive shift in public perception of the widespread use of commercial drones. We believe COVID19 has enabled a spotlight on the benefits and demonstrated the safe utility as contactless technology. We are now experiencing a tremendous increase in end users and commercial drone manufacturers recognizing that public approval and regulatory compliance requires keeping our people, assets, and environment safe with parachute recovery systems."
Societal Benefits of AVSS's Tech
"Our technology provides a sense of comfort and confidence to not only the drone operator but also the general public, knowing that if an accident were to occur, the risk of injury would be mitigated. Much like getting into a car, there is always a peace of mind knowing that if an accident were to happen, the airbags would deploy."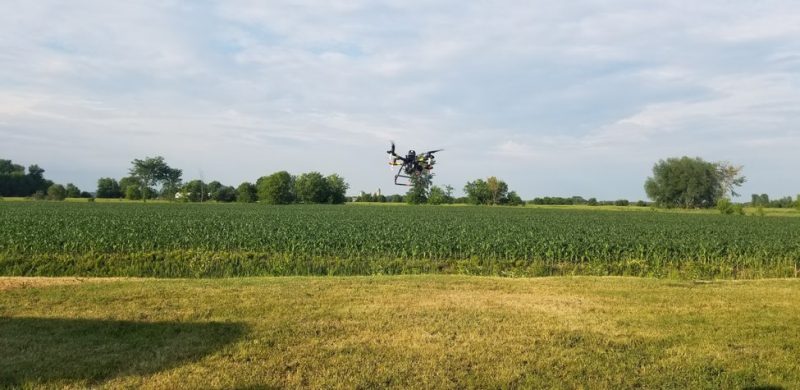 Pictured: Successful Completion of ASTM F3322-18 for the DJI M200 Series. First Company in the World Who Met Standard for this Commercial Drone.
One Highlight on AVSS's Company & Vision
"We must provide meaningful technical, regulatory, and market support and insight for end-users and manufacturers. The long-term growth of the commercial drone industry will require all stakeholders to maintain strong partnerships and adapt to an ever-evolving environment. We actively work with our partners to ensure shared learning and support."
Upcoming News in 2020
"Later this year, we will be publicizing some of the specific use cases of our customers. With more than 30 dealers across North America and Europe, we have several examples of how a parachute recovery system is helping end-users fly safely in the construction and public safety verticals."
Final Message
"Being a woman working in a male-dominated industry allows me the opportunity to show young girls and other women that we are capable and worthy of leading a tech company and pushing change in the workforce. AVSS is a company that believes that diversity within the team leads to the best decisions and direction for the company."
Edited by Tavis Sartin