SPOTLIGHT vol.2 : Sabrewing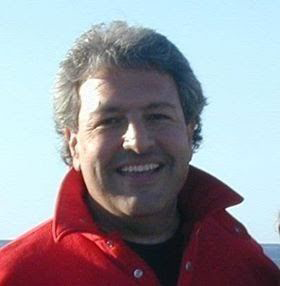 The drone-enabled society of the future will include drones performing all manner of tasks and, by extension, drones of all shapes and sizes; from drones for underground monitoring and interior surveillance that fit in the palm of your hand to ultra-largeUAV drones for long range surveillance and cargo applications.
Drone Fund recently had the opportunity to sit down with Ed de Reyes, Founder and CEO of Sabrewing. Sabrewing is developing specialized, large UAVs to operate in a critical area of the drone space: heavy-lift, long-range cargo applications.
Sabrewing's Solutions
"Sabrewing Aircraft Company is building the world's first heavy-lift eVTOL. Based on the experience in both design, test and certification of its founders, Sabrewing will be bringing cargos in excess of 2,700 kg to the most remote locations on earth-in any weather, day or night-without the need for a runway or any other specialized facility."
Opportunities, Applications, and Use Cases
"Our aircraft-the RG- "Rhaegal-B" can take fully-loaded cargo containers to any location on earth-in any weather condition. Whereas small, "toy" drones are great for taking a picture or delivering a bandage or burrito or two to a location about 1 km away, our aircraft has the capability of delivering almost 3 tonnes of food, water, medicine, or even an entire medical suite to locations without roads, railroads, sea ports or even airports; these locations can be hundreds or even thousands of kilometers away from the originating point. Because no location is off limits to our aircraft, it opens up new markets that never existed before-far from any airport or even mass transport."
Public Acceptance of Drones and Drone Tech
"I believe there is a lot of misplaced interest in Urban Air Mobility, unfortunately. The clearest path to UAM isn't the way that Uber or anyone else has foreseen-it's through unmanned air cargo. While there are no regulations in existence that cover UAM as it is envisioned, there are existing regulations that cover air cargo…and even unmanned air cargo. Unmanned aircraft have been flying in the United States National Airspace (NAS) for over 25 years. There are UAVs flying from the United States to Europe and the Middle East nearly every day-and have been doing so under existing rules. UAM, however will require the FAA, EASA or the JCAB to create entirely unique rules to accommodate the manned versions of these aircraft-and the creation of new regulations is always a lengthy and difficult process. Sabrewing has been dealing with the FAA for over 2 years now and has obtained permission to fly, test and even carry actual cargo-all without having to create any new rules.
"Another major barrier to public acceptance is the actual market case for UAM. While even NASA uses
Uber's research as the basis of reference, no other studies have been done to verify Uber's assumptions on the numbers of people that will be drawn to use UAM services. As a whole, the venture capital that has poured into UAM has been highly speculative-with little, if any, basis in actual market analysis. Cargo aircraft, on the other hand, has over 100 years of market research and analysis. It's a much safer investment for venture capital to put funding into unmanned air cargo as a step to producing aircraft that do not require new regulations, have a known and eager market, and can open new paths of revenue to prove that moving non-human cargo safely and efficiency is feasible before making investments in manned UAM.
"Unfortunately, however the vast majority of funding is going to UAM projects that don't have a chance at type certification for perhaps as many as 10 years. Public acceptance for UAM will ultimately ride solely on the market study conducted by one company alone-whereas no such market validation will be needed for unmanned air cargo aircraft."
Societal Benefits of Sabrewing's Tech
"Our tech has the ability to provide much more than unmanned cargo operations. It's the ability to fly disaster relief directly to the affected area-even before the "first responders" are able to arrive. Through the development of the Detect And Avoid system–"DAA"–that can act autonomously(without operator input), the aircraft can and will avoid not only other aircraft in the air but also obstacles on the ground. These systems could be placed in passenger aircraft to greatly increase the safety of not only passengers and flight crews, but also increase safety in flying in any weather condition. Our technology will revolutionize transportation like the railroad or the national highway system."
One Highlight on Sabrewing's Company & Vision
"Our aircraft is revolutionizing not only the air cargo segment-but also the way that aircraft are operated, maintained and utilized. Our aircraft is designed to fly 16-18 hours per day, continuously, for over 4,000 flight hours each and every year. The aircraft is built and assembled in modules, allowing each module to be removed and replaced in as little as 24 hours-meaning the aircraft will be able to complete all major inspections without requiring days or weeks in a hangar for major inspections. Our company is leading the way for other manufacturers to develop aircraft that are like Sabrewing's aircraft: focused on safe flight hours and with a minimum of "down time"-allowing companies to always make a profit."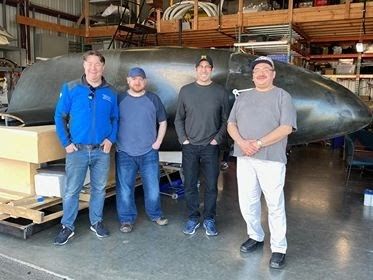 Upcoming News in 2020
"Our official aircraft public unveiling ceremony is on May 1, 2020. We will also be announcing other news at that time-but I can't tell you what that is until the unveiling ceremony."
Final Message
"You'll be seeing Sabrewing airplanes bringing cargo, food, water, and disaster relief supplies in the skies well before you'll see the first humans being carried by Uber or any other manufacturer of UAM aircraft…"
Edited by Tavis Sartin