DRONE FUND Raises Additional Funds for Third Fund – Bringing Total to Approximately 5 billion Yen – Participation by Shimizu Corporation, Canal Ventures and others –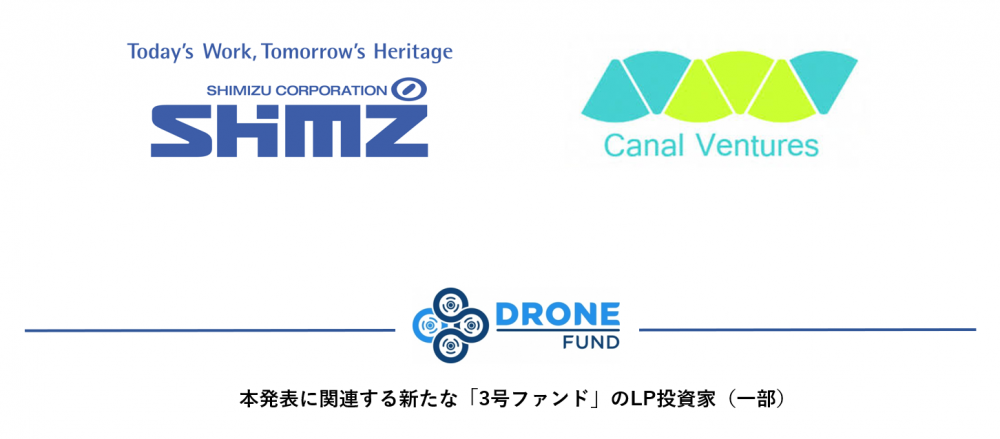 DRONE FUND — aiming for the realization of a "drone and air mobility-based society" — announced in May 2020 that it had launched its 3rd fund, DRONE FUND III (Official name; DRONE FUND III Investment Limited Partnership), targeting JPY 10 billion for the final close, and had reached an initial close in September 2020.
We are pleased to announce that we have raised a total of approximately 5 billion yen for the third fund, including investment from SHIMIZU CORPORATION, Canal Ventures, and others, together with the first close. With this, DRONE FUND will continue to raise funds toward a final close, targeting JPY 10 billion.
For more detail please see here.