SPOTLIGHT vol.7:Robotic Skies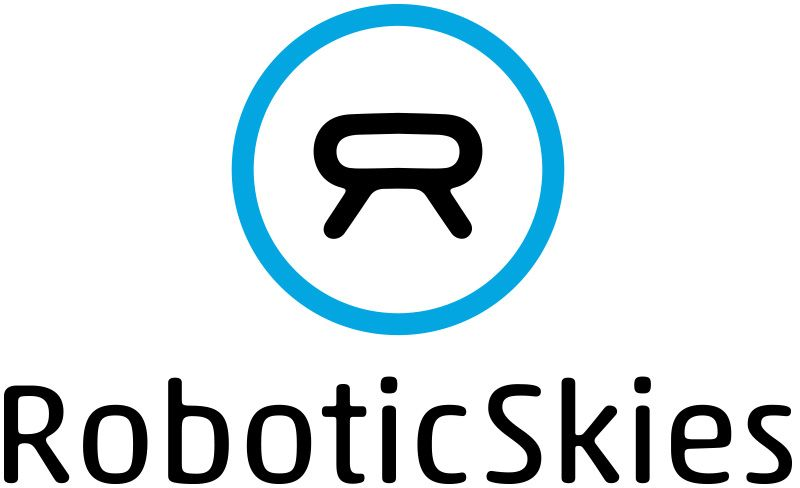 Drones have, time and time again, proven themselves to be force multipliers in countless industries and applications. As drone and UAS technology continue to become an integral and necessary part of commercial and industrial applications, the need for drone-enabling technology grows. It is critical to have the infrastructure and resources to enable drones and UASs to continue operating safely and productively. Robotic Skies fills that much needed space by offering professional drone maintenance, inspection, and repair solutions.
Robotic Skies is developing an extensive, global service center network that offers top-of-the-line support for manufacturers and operators to keep their UAS operations running smoothly and safely. Robotic Skies' solutions ensure that whether a drone is delivering a package in a residential area, inspecting long-range telecommunications installations and construction sites, or performing critical search and rescue operations, that drone has a support network to keep it up in the air and operational.
We had the opportunity to sit down with the team from Robotic Skies to talk about their solutions, vision for their company, the growth of UAS technology, and the future of drones and drone tech.
Tell us about your company and your tech.
"Robotic Skies serves the commercial drone and advanced air mobility industry with professional maintenance, inspection, and repair services through our network of over 230 quality-controlled Service Centers across 50 countries. We manage field support programs and service center relationships on behalf of manufacturers so they can stay focused on designing, building, and selling drone solutions. As a convenient turnkey solution, we also help operators optimize productivity by keeping systems mission-ready."
"The Robotic Skies team has its roots in traditional aviation. So we bring a well-established and aviation-safety-focused approach to developing, deploying, and managing the support infrastructure for these next-generation aircraft. Through the global reach of our service network, we can quickly scale our support to customers anywhere in the world they want to operate."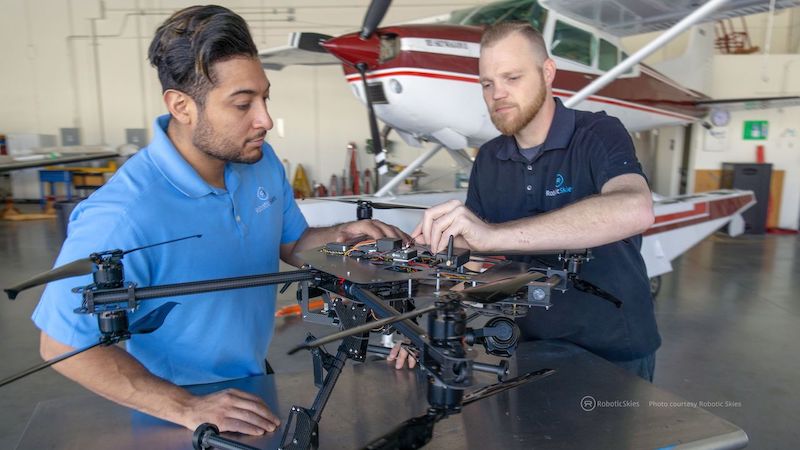 What sort of opportunities, applications, and use cases will your tech open up?
"The growth in UAS adoption among enterprises is driving new demands on vehicle performance, including more capacity for payloads and endurance. Like traditional aviation, you can maximize the service life of these high-performing systems with professionally managed maintenance. System downtime is a big issue for drone fleet operators when it translates to lost or interrupted business opportunities or having to resort to less efficient or more dangerous methods to complete a mission. With Robotic Skies, operators can have more confidence in investing in the larger, more complex systems they want for their business, knowing they have an 'easy button' to activate critical field support infrastructure."
"By planning and scheduling regular preventive maintenance, operators can meaningfully reduce the risk of system failure during critical flight operations. Operators can work these maintenance and inspection intervals into their operating schedules to minimize disruption at crucial moments. We are seeing the best operators understand this concept and diligently following a scheduled maintenance routine."
"For the aviation maintenance industry, we are laying the foundation for current and future technicians and their organizations to access new lines of business in an emerging market."
How do you feel about the current state of public acceptance for Drones & your tech specifically?
"Robotic Skies operates in the background to underpin the safety case for drone operations. To protect the existing safety and integrity of national airspace systems, we must treat drones with equivalent levels of care and consideration as any other aircraft operating there. We exist to ensure the health and safety – the airworthiness – of the aircraft flying over our heads. So, the public can feel more comfortable and confident in adopting drone technology with companies like Robotic Skies supporting the safety of flight operations."
"Our aviation-based methods ensure the quality and reliability of the work performed no matter where we service a UAS in the world. We work closely with our OEM partners to determine the approved processes and procedures to support their systems. We use our training and technology platform to ensure all the technicians in our network complete the same tasks and capture the same data regardless of where they are."
One thing you would like people to know about your company, tech, and vision?
"As discussed above, preventative maintenance helps operators avoid catastrophic failures and ensures mission readiness at key times. We are building our systems around the idea that AI technology can enhance predictive maintenance and provide additional value to our customers. Regulations will mandate scheduled and preventive maintenance, but if we can help our customers identify issues before they arise and avoid expensive repairs and potential damage to payloads, there is incredible value and enhanced safety. As operations become more complex, anything we can do to prevent in-flight failures will be critical to the industry's success."
"The FAA forecasts hundreds of thousands of professional-grade commercial drones in operation by 2025. Tapping into the existing aviation maintenance infrastructure accelerates industry readiness for the support needs of a fleet this size; Robotic Skies is the only organization addressing this at a global level."
What upcoming big news do you have?
"We recently announced our new headquarters in Salt Lake City, Utah. The facility centralizes our company operations and advances our service capabilities, including onboarding, training, and logistics support for our OEM and service network partners. In addition, the location provides a testbed environment to optimize new drone maintenance solutions for deployment through the Robotic Skies Service Center network. Establishing this centralized onboarding facility is key to our strategy for consistently replicating maintenance processes throughout our global service network and providing a safe and reliable customer experience."
Final message?
"We are always looking for new UAS manufacturing partners to work with, so if you're reading this and wondering how you can use Robotic Skies as a competitive advantage, reach out to us at hello@roboticskies.com."