SPOTLIGHT vol.6: SkyX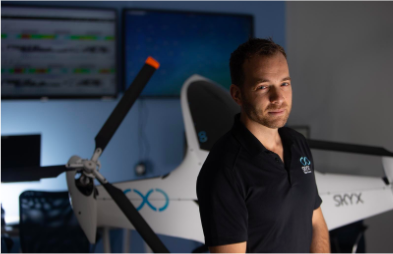 As drones and drone technology expand into all areas of the commercial space, they continue to prove themselves as not only a cost-effective and financially viable solution, they are continuously proving to be a necessary and propitious asset in the ever-changing societal landscape. Especially now, as the current global situation has highlighted the need for powerful, innovative, forward-thinking market solutions that simultaneously provide a measurable benefit to society. 
SkyX has developed a state-of-the-art aerial monitoring solution. Through their impressive strategy, forward-thinking team and strategic partnerships, SkyX's aerial data analytics stands well above their competitors. Their end-to-end "data-as-a-service" model provides customers with the complete inspection and monitoring package – operation, maintenance, data processing and analytics. As the needs of the inspection and monitoring market change, SkyX is one step ahead, leading the way. 
We had the opportunity to speak with Didi Horn, Chairman and CEO of SkyX, to discuss how SkyX excels in this market, and what benefits SkyX brings both commercially and socially to their customers. 
SkyX's Solutions
"I founded SkyX in 2016 with the sole intention of bringing data from the skies, a bird's eye view so to speak, in a simple and efficient way. More specifically we focused on building a long-range solution in the commercial drone space for the oil and gas industry as an initial starting point. Over the last five years, we have developed and deployed two generations of UAVs, an automated launch and recovery station, and a comprehensive suite of integrated software.  
"When we looked at the challenges being faced in the energy sector, i.e. monitoring assets and operations on a vast geospatial scale in an efficient and cost-effective manner, the need for high-quality aerial data quickly emerged. Traditional methods of inspection weren't able to deliver the level of detail operators need to prevent costly incidents from occurring. Against this backdrop, SkyX purpose engineered a solution to fill in the gaps and continually deliver valuable intelligence.
"The solution is comprised of four cutting-edge interoperable technologies:
➊ SkyOne & SkyTwo

–

Cutting-edge, Unmanned Aerial Vehicles (UAVs), commonly known as drones, were designed and engineered in-house with vertical take-off & landing (VTOL) and long-range flight capabilities. SkyX aerial systems utilize a variety of sensor payloads to accumulate the aerial data needed. The vehicles are currently patented in the US & Canada.

➋ xStation

–

All-weather ground hubs to provide shelter, communications relay, and weather monitoring while the UAV recharges for its next mission.

➌ SkyXOS

– Proprietary software that handles fleet management and links communications between the pilot, aerial system, ground station, and data analytics platform.

➍ SkyVision – The data warehouse and analytics platform that leverages machine-learning algorithms to analyze raw images, classify anomalies, and produce actionable data insights."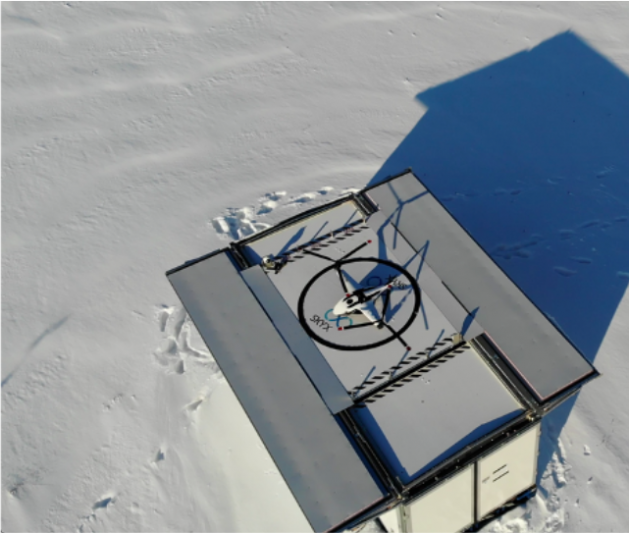 SkyTwo inside the xStation
Opportunities, Applications, and Use Cases
Our current focus is aerial inspection and monitoring of long-range linear assets such as pipelines. SkyX UAVs are purpose-built to detect releases, third-party activity, or any ground movement that could potentially result in a disruption to operations. We provide customers with time-stamped and georeferenced evidence of these instances.  
"Some other more interesting applications include wildlife protection and aiding anti-poaching efforts, as well as, wildfire monitoring and emergency search and rescue."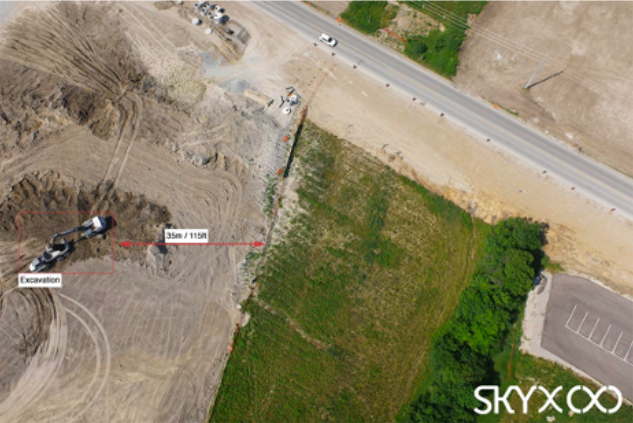 Unauthorized construction near the pipeline ROW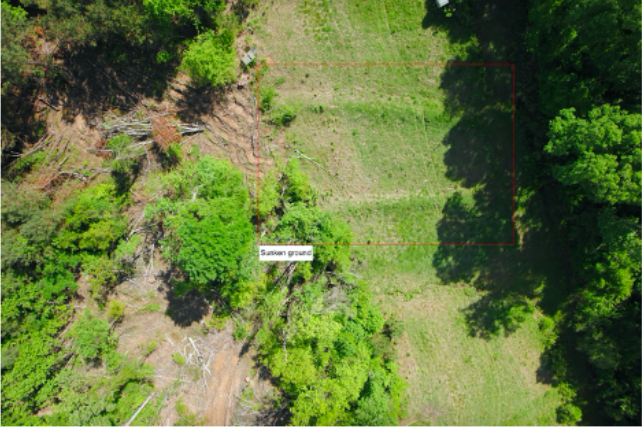 Sunken ground on the right-of-way
Public Acceptance of Drones and Drone Tech
SkyX is gaining traction throughout many industries and is constantly having conversations with current and prospective customers. Fortunately, most of the customers we speak with have an understanding of not only our technology but also the return on investment and how they would use us (SkyX) in their daily operations. Of course, there is still some education that needs to take place, however, we have noticed UAVs are no longer an if but a when. 
Societal Benefits of SkyX's Tech
"There are many benefits that UAVs provide. For us, it's all about saving lives.
 "According to the Pipeline and Hazardous Materials Safety Administration (PHMSA) in the US, the 3-year average for pipeline-related incidents is approximately 13 fatalities and 51 injuries. The reality is that most of the fatalities and injuries caused by pipeline incidents could be avoided.
"For example, a faulty piece of transmission equipment ignited a fire that destroyed an entire town in California. As another example, in early 2019 in Mexico, a pipeline running through the town of Tlahuelipan ruptured and the explosion killed 137 people. The cause of the blast was an undetected leak from unauthorized third-party activity on the pipeline. 
"SkyX provides the data to help our customers prevent life-threatening incidents from occurring, by providing the data analytics needed for operators to implement proactive solutions and risk mitigation strategies."
One Highlight on SkyX's Company & Vision
"We have only started to scratch the surface of what's possible with aerial data from UAVs. There are still advances being made on the data processing and analytics side which is making it easier to extract valuable insights from aerial imagery, not to mention the ability to do predictive modeling.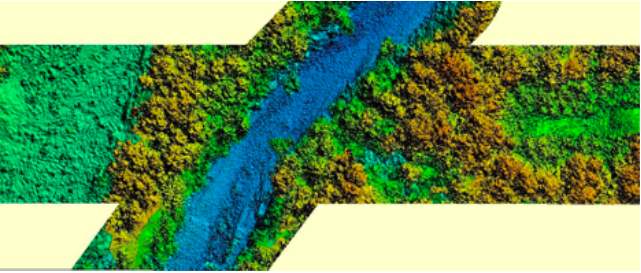 Digital elevation model derived from photogrammetric processing
"Additionally, with support from regulatory bodies around the world, fully-autonomous systems are going to become the norm. The future is bright for companies like SkyX."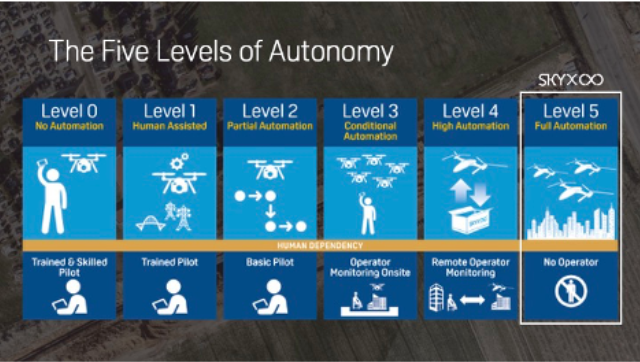 Upcoming News in 2020
"We recently signed a multi-year, multi-million dollar contract with one of the largest oil and gas companies in the world. As a result, we are now experiencing global hyper-growth and will be announcing some expansion plans in the coming months."
 Final Message
"We want to thank Drone Fund for their continued support of the company's vision, mission, strategy and team."
Edited by Tavis Sartin