DRONE FUND Founder Kotaro Chiba Delivers Video Message to KDDI Smart Drone Conference 2022
DRONE FUND's Representative Partner, Kotaro Chiba, delivered a video message at the "KDDI Smart Drone Conference 2022" held on February 15, 2022.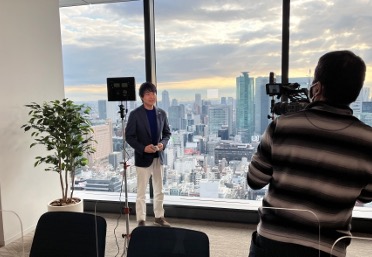 KDDI, which is also an LP of Chiba Dojo Drone Club II Investment Limited Partnership, established the consolidated subsidiary (100% subsidiary of KDDI) "KDDI Smart Drone Corporation" ("KDDI Smart Drone") on January 27, 2022, which will take over KDDI's drone business from April 1, 2022.
At the conference, KDDI presented its business strategy for smart drones, working toward the new Level 4 regulation which is planned to take effect from December 2022, as well as preview the content of new services to be launched.
In his message, Mr. Chiba expressed his continued passion to work together to achieve a "drone and air-mobility based society".
For more details, please check the press release from KDDI Corporation.
https://news.kddi.com/kddi/corporate/english/ir-news/2022/01/28/5845.html