The Growth of the Global Drone Market
As the market for drones grows, drones are continuously working their way into more and more industries. As drones enter these new industries, the need for better drone technology and regulation forces improvements in drone technology. This cyclical growth system is what is driving the impressive growth of the drone industry.
More and more industries are embracing drones as the new solution providers and the global market for drones is increasing almost daily.
We at Drone Fund understand the unbelievable potential drones offer and recognize drones as the next step in not only improving industry, but also humanity.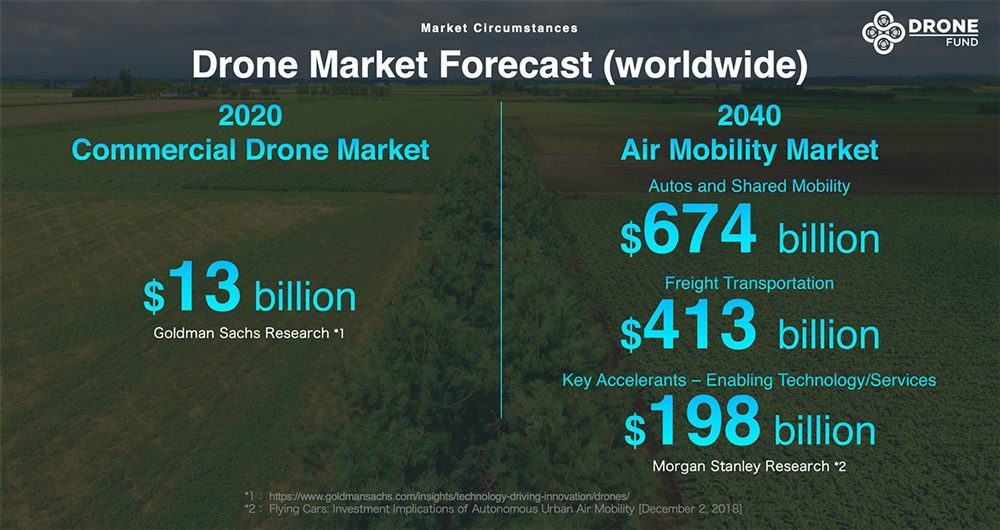 The DRONE FUND Ecosystem
DRONE FUND's investment in companies includes support beyond financial; administrative, IP strategy, innovative planning, drone policy, and operational support are all included.
DRONE FUND is proud to be a VC which offers much more than capital investment and financing. We are striving to create a "Drone Ecosystem" in which LPs and startups can successfully benefit from membership within the Drone Fund community and also grow within the drone space, as the more our investees grow, the more improvements are made in drone technology and ultimately the more humanity benefits.
The DRONE FUND ecosystem is made up of two smaller systems (the LP ecosystem and the Investee Ecosystem). Each of these smaller components makes up the larger Drone Fund community and has different facets. Our LPs benefit differently than our investees do, but the benefits are shared and we grow as a whole.
The Path to a Drone Based Society
As drone technology grows, so too will regulation and legislation. As the technology moves from testing, to application, regulation will allow drones to be flown BVLOS (beyond visual line of sight), to deliver packages in urban environments, to be controlled by AI driven software and UTM (UAS traffic management), and eventually to carry passengers across cities and even countries.
The transition to a drone-enabled, future society is dependent largely upon legislators, regulators, and the public understanding the technology and the solutions drones provide. DRONE FUND invests significant time in energy in informing others on the potential solutions drones have to offer. Better understanding will lead to better drone regulation, which means a better future.
DRONE FUND is actively involved in drone public policy, legislation and regulation. We believe that a better understanding of the technology and its benefits will lead to more appropriate legislation and regulation.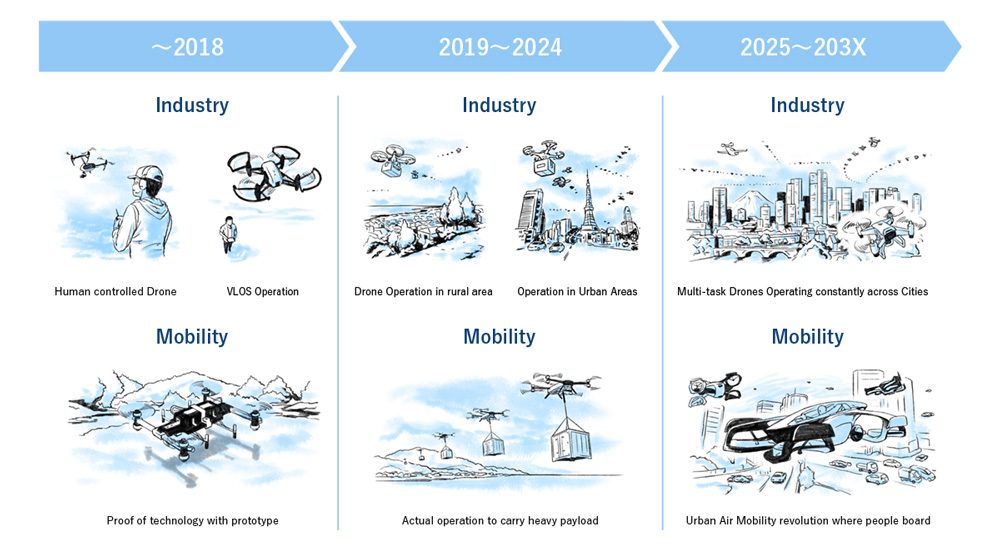 The DRONE FUND Patent Umbrella
Patents are an extremely important asset for technology-based startups and venture companies. However, it can be difficult to securely manage peripheral patents other than the core patents, due to a variety of factors (lack of financial resources, time, etc.). DRONE FUND is working on solving this problem in the form of joint application for non-core patents and Intellectual property. By taking the initiative to acquire non-core patents, we have created an environment for exploring and strengthening relationships with entrepreneurs and among drone fund investors involved in many drone industries, including technology provision and business alliances.