DRONE FUND Raises Additional Funds for Third Fund – – Bringing Total to 10 billion Yen – Participation by Japan Investment Cooperation (JIC) and others –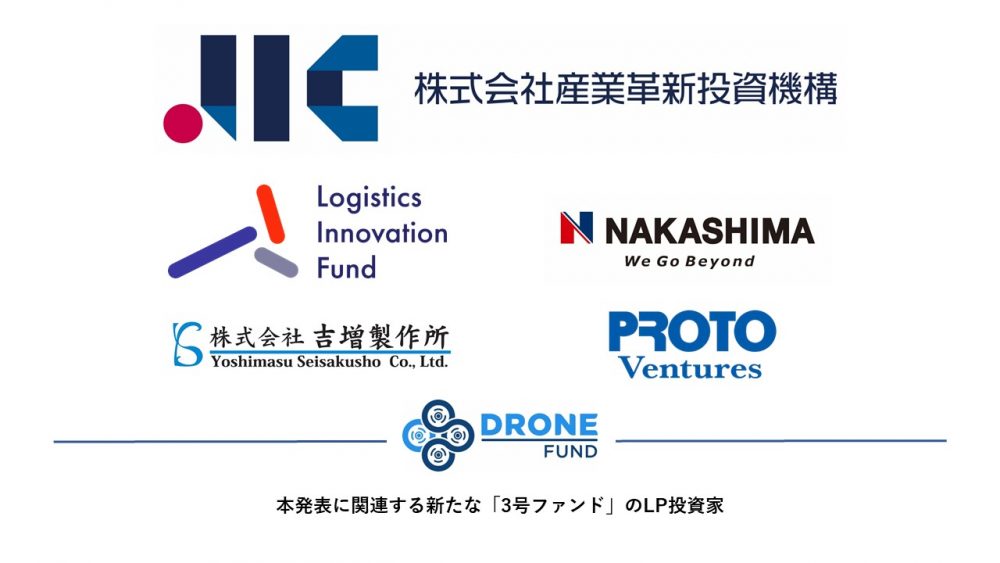 DRONE FUND — aiming for the realization of a "drone and air mobility-based society" — announced in May 2020 that it had launched its 3rd fund, DRONE FUND III (Official name; DRONE FUND III Investment Limited Partnership), targeting JPY 10 billion for the final close. We are pleased to announce that we have reached our targeted goal and have raised a total of approximately 10 billion yen for the third fund, including investment fromJapan Investment Cooperation (hereinafter JIC) and others.
For more detail please see here.